Posted by Mark Allen on 10 Jan 2008 | Tagged as: Random Posts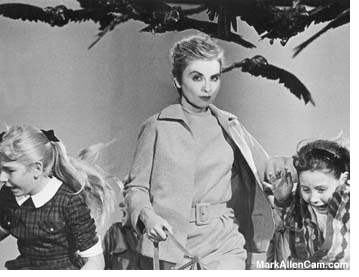 Ohh…Camille Paglia answered my letter in her latest Salon column (see here for my letter at the bottom, the following page contains her response). I feel just like a 70's suburban housewife who's letter was answered in an Ann Landers newspaper column, and then clips 100 copies and proudly dashes around her neighborhood showing everyone. That's because I am! I love how Camille's entire column is serious talk about geopolitics, and my letter at the end is gushing fandom for an obscure British comedy from 20 years ago.
3 Responses to "Camille's latest…"
on 19 Jan 2008 at 4:27 pm Szel




Dear Mark Allen:

I didn't know (or had forgotten) that you were a fan of Andy Warhol and UltraViolet. I worked on a website that had a lot to do with UltraViolet. You can check it out at http://www.fumu.org and take note of the extensive gallery. The content on the organization is far from complete and I stopped working on the site long ago. But, it still might interest you to check it out.

Steven Kyle Weller




Dear Mark,

I read the Paglia letters when they were first published and briefly looked at the clip via your link. I'll have to try it again because it didn't really engaged me, although, I am a fan of F&S, the Warhol factory, Paglia, The Flying Lizards, and your work. Congratulations of having your letter answered!




Where is the Paul Morrissey interview that you spoke of? Has it been published yet?